Description
Stainless steel 4-Piece Fryingpan Set includes: 
- 9.5" Non-stick fryingpan
- 11" Stainless steel fryingpan
- 11" Flat glass lid
- 1 x Stainless steel long removable handle
Cooking the meat in stainless steel makes it possible to make delicious meat juices after deglazing. Switching the long handles with the side handles, the stainless steel frying pan Strate turns into a serving dish. For fish, eggs or potatoes, prefer a non-stick Strate frying pan.
The Strate frying pan, made of stainless steel 18/10, preserves the taste of your food and is easy to clean after cooking.
Certified Made in France, BV Cert. 6019453.
Weights and dimensions
Characteristics
Stainless steel 18/10 – brushed finish
Stainless steel pan is oven safe up to 550°F
Non-stick pan is oven safe up to 450°F
Glass lid is oven safe up to 400°F
Exceliss® non-stick coating without PFOA
Welded system for greater control
Fryingpan Strate construction
Exceliss®+ Strate construction Fryingpan
Made in France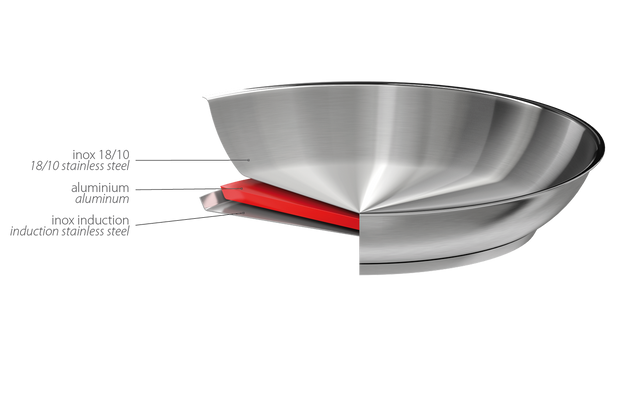 Strate
collection
With their brushed finish, products from the Strate collection are a must-have for modern kitchens.