Description
White or green asparagus can be eaten from the end of March to the end of June; a very short period of time to enjoy some! It needs to be cooked very carefully to achieve the perfect taste, which is why the CRISTEL asparagus steamer will be your best ally in the kitchen. 

The product is tall and entirely made of 18-10 stainless steel (the best stainless steel) and supplied with a tempered glass lid with a stainless steel rim and a cooking insert, and is ideal to successfully cook this delicate vegetable.
Weights and dimensions
Characteristics
Stainless steel 18/10 – shiny finish
Oven safe up to 350 degrees Fahrenheit
Fixed handle
Saucepan Mutine construction
Rounded, tempered-glass lid to monitor food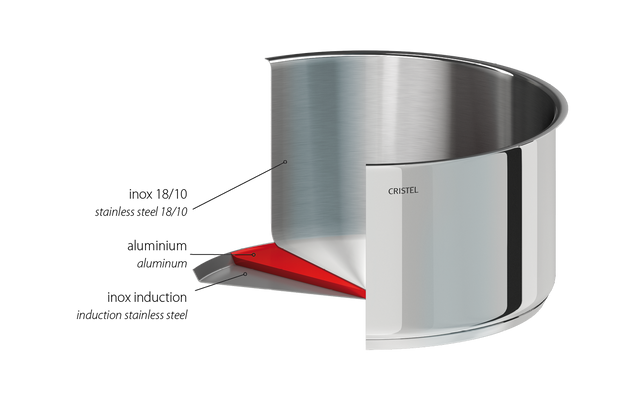 Mutine
collection
A complete collection of saucepans, stock pots, cooking-pots, frying pans and sauté pans, with an induction-compatible heat-diffusing base, polished to a unique mirror-finish.