Essential kitchen utensils
Have you just moved into your new home and want to get equipment for your kitchen?
Are you just starting out in cooking and wondering which utensils are essential? We've put together a list of the basic kitchen utensils you need in your kitchen: frying pans, saucepans, oven dishes, knives, cutlery - check out our list of essentials.
To start with, we recommend that you invest in quality kitchen equipment that will last you longer and give you better results.
Cooking utensils
When it comes to cooking and whipping up tasty dishes, it's essential to have the right cooking equipment.
Pots and pans
We recommend that you have 2 frying pans: a stainless steel frying pan for cooking meat, and a non-stick frying pan for cooking delicate foods such as fish or eggs. You can choose between different sizes of stove, depending on the number of people in your household. For example, for a family of 4 (2 adults, 2 children), we recommend a pan measuring at least 24 cm.
As for the saucepans, 2 will be enough to start with, a large one for boiling a large volume of water and a smaller one for sauces, for example.
Crepe pan
A crepe pan can be used to prepare all sorts of different foods, but it is mainly used to make crepes. You can use an ordinary frying pan or saucepan to make crepes, but the result won't be as good as with the crepe pan.
A pot or stew pot
You can cook large volumes of rice, pasta or vegetables in a stew pot or saucepan and simmer delicious family dishes. It's a must-have in any family kitchen!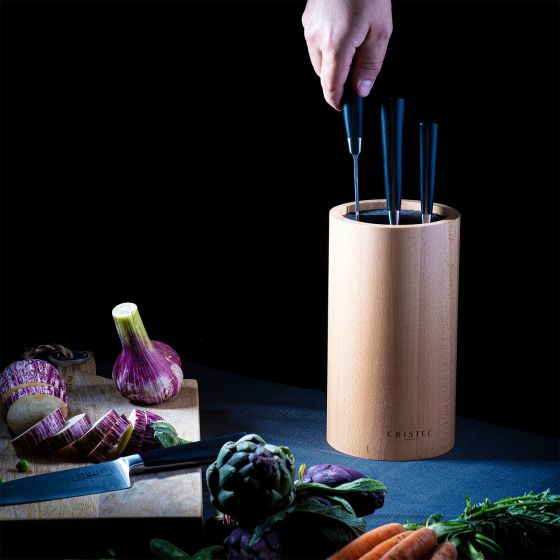 Kitchen utensils for chopping
There's no point investing in a whole block of knives where you won't use half of them. When preparing a dish, it's best to have 1 or 2 good knives with regular sharpening!
Paring knife
One of the most essential kitchen utensils is the paring knife, which can be used to cut fruit, vegetables, cheese and other foods. The paring knife has a small blade with a very thin, sharp edge that can be used to make small incisions.
Chef's knife
If you only have one knife, choose a good quality chef's knife, a multi-purpose knife with a fine, sturdy blade for slicing, chopping and dicing.
Chopping board
The chopping board is a kitchen utensil used to prepare food by slicing, chopping and dicing. It's an essential tool for any kitchen and comes in a range of materials, including wood, plastic and bamboo.
Bread knife
The bread knife is a serrated knife with wide teeth that cuts the bread without crushing it.
Small everyday kitchen utensils
Whisk or beater
A whisk is a small hand-held kitchen utensil used for mixing, stirring and beating liquids. It's a kitchen essential for whisking egg whites, whipping cream or preparing mayonnaise.
You can also invest directly in a food processor that combines a blender, mixer and chopper.
Peeler or vegetable peeler
It's important to have a peeler in the kitchen for peeling vegetables, which are usually the main ingredients in many dishes. The vegetable peeler is also useful for removing the skin or rind from fruit, such as oranges or lemons, or for creating shavings.
Sieve
A sieve is a basic kitchen tool for both draining and rinsing food.
A wooden spoon and spatula
To avoid damaging your pots and pans, use a wooden spoon. A spatula makes it easier to turn fried eggs or pancakes.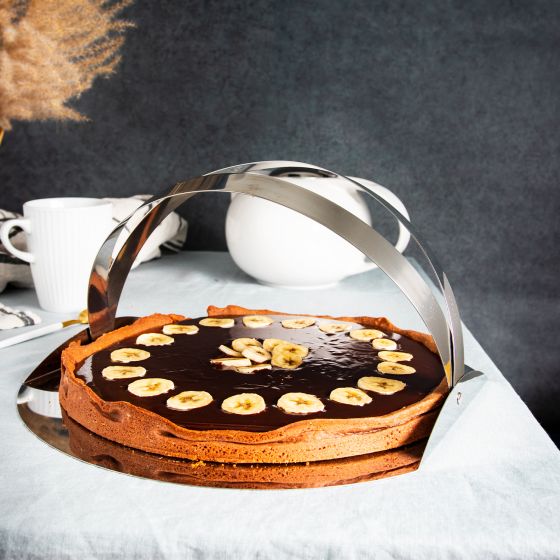 Basic dishes to have in the kitchen
Salad bowl
We suggest you have 1 or 2 salad bowls for green salad, mixed salad and also to mix your ingredients when you prepare a cake for example.
Tart tin
The tart tin is used to make sweet tarts or quiches, but you can also heat up or bake petits fours.
A gratin dish
The gratin dish is a multi-purpose baking dish. Always have an ovenproof glass, porcelain or aluminium dish on hand to cook a gratin, roast, fish or dessert.
With this basic list of kitchen utensils, you've got a starter kit that you can use to prepare delicious meals.
|
Posted on November 13 2023